Love printed pottery?
Interested in patterns, potters,
shapes  & colours?

Welcome to Friends of Blue

Join us

Friends of blue was formed over 40 years ago and offers an opportunity for beginners and experts alike to share their interest in printed pottery. We are always delighted to welcome new members to the group.
Want to know who made what, when, where, why and how? Friends of Blue Bulletins are full of information, illustrations, and  questions, and answers. Join us and start getting your Friends of Blue Bulletin today.
Do you want to know more about transfer printed pottery? Come to our meetings, hear about the potters, see how printing is done, meet other collectors and have a chance to add to your collection. 
2021 ANNU

AL DAY CONFERENCE AND AGM


Postponed
In the light of current concerns about the coronavirus, this year's Annual Conference and AGM has been postponed and will not take place on Sunday July 4th.

The AGM will once again be restricted to postal and email correspondence. Papers will be sent out with the August issue of the Bulletin and you will have until Sunday 29 August to respond if you wish to do so.
NEW SEARCHABLE DATABASE OF FOB BULLETINS
A new benefit of membership 
Members can contact the webmaster to request login credentials to access a searchable database of
all FOB Bulletins
Not a member?
It's easy to join and pay from this website.
Click Join today above.
Welcome 
TO THE FOB WEBSITE 
Claim your free pdf here  
 In addition to the Bulletin The Friends of Blue  publish Occasional Papers. We are pleased to share 
The Rural Scenery Series  from
the Goodfellow factories in Burslem & Tunstall, by Peter Goodfellow
click here for the pdf or join us and get access to all our publications.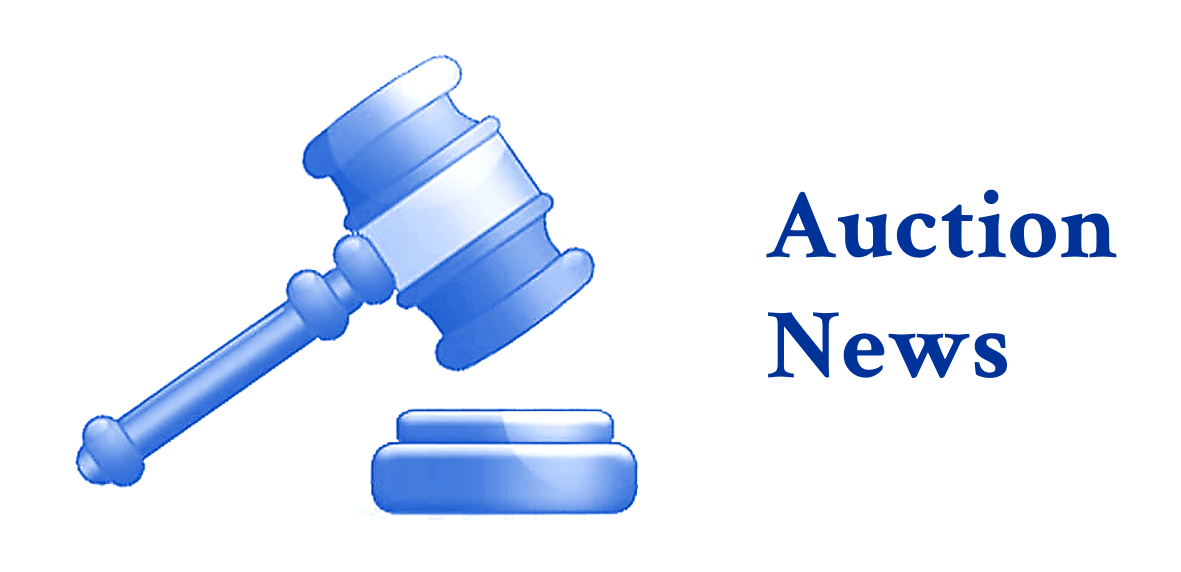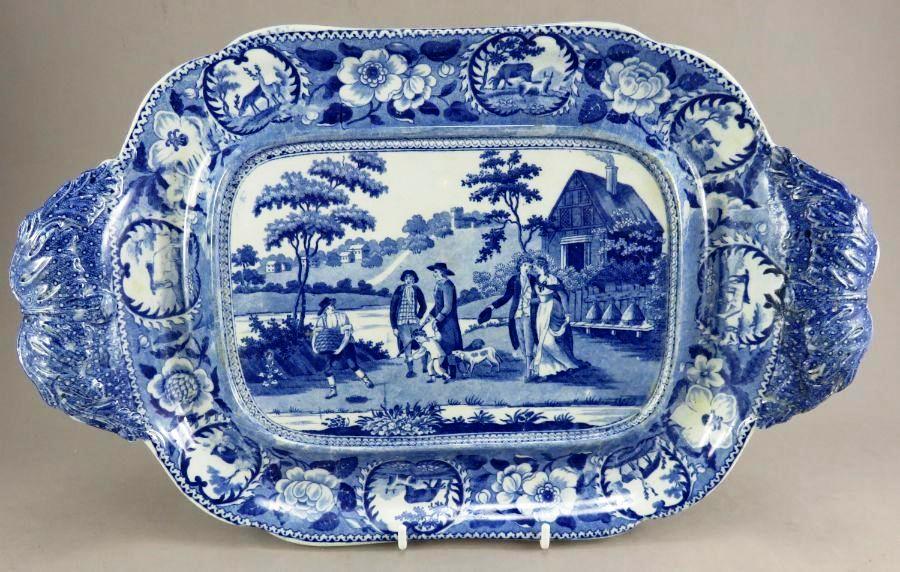 Hanson's are holding an auction sale this month that includes 98 lots of transferware, mostly blue-printed. 37 of the lots are from the Trevor & Hazel Kentish collection.
sale details
Curated & Connoisseur Ceramics & Glass Auction
Hanson's Auctioneers & Valuers
Bishton Hall, Staffordshire
Tuesday 14th September 2001 at 10.30 am (British Summer Time)
Please note that this will be an online only auction and there will be no on-site viewing beforehand.
To view the catalogue click here
If you know of any upcoming auctions that would be of interest to FOB members, please let us know.
A new resource for researching printed pottery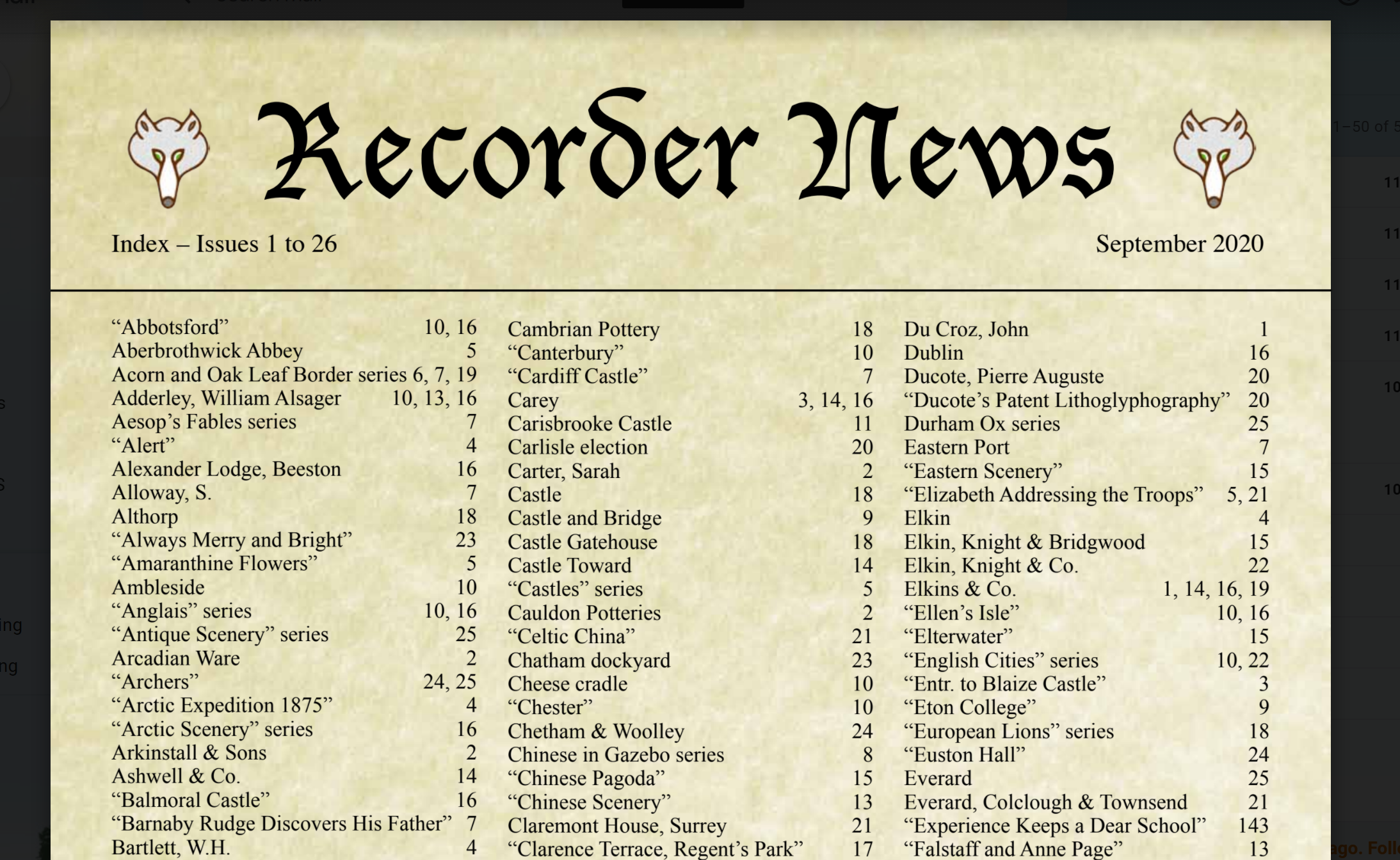 Recorder News Index
The President of FOB, Dick Henrywood, has just issued a very helpful index to the first 26 issues of his Recorder News.  You can find a copy on his website along with all the copies of  Recorder News – click here
How was underglaze printing done in Staffordshire?
Check out this video clip
Want more?