Love printed pottery?
Interested in patterns, potters,
shapes  & colours?

Welcome to Friends of Blue

Join us

Give Back to the FOB
Why not contribute to the FOB Bulletin?
Got some great images of your collection?
Any interesting marked pieces in your collection?
Got an interesting pattern?
Share  with fellow members in the next Bulletin
Bulletin Binders
are back in stock
The FOB binders are sturdy and long lasting and hold the Bulletins in place by spring-loaded, bonded nylon cords which not only allow easy reference but can be stretched sufficiently to facilitate the insertion or removal of copies.
Order you binders
here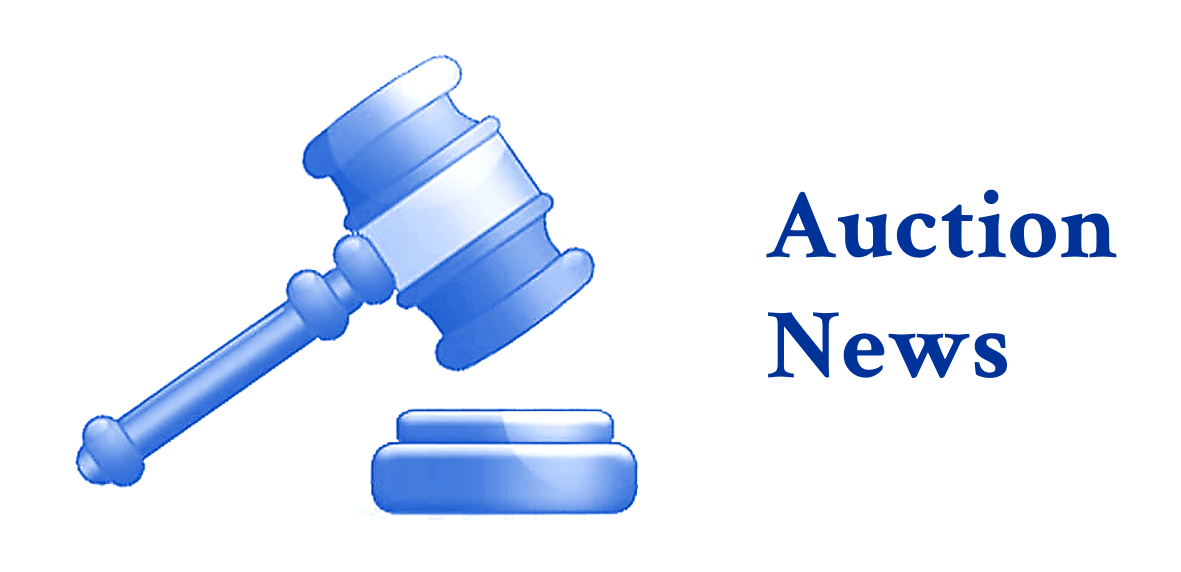 Britain: The Pottery Auction,
online Feb 14-24, 2022
This Skinner's sale features the second session of British transferware from the Zeller Collection, fine Wedgwood from the Lindsay Grigsby Collection, and an exceptional collection of Victorian majolica featuring numerous teapots. Other highlights include lustre wares and a variety of Staffordshire figures and busts.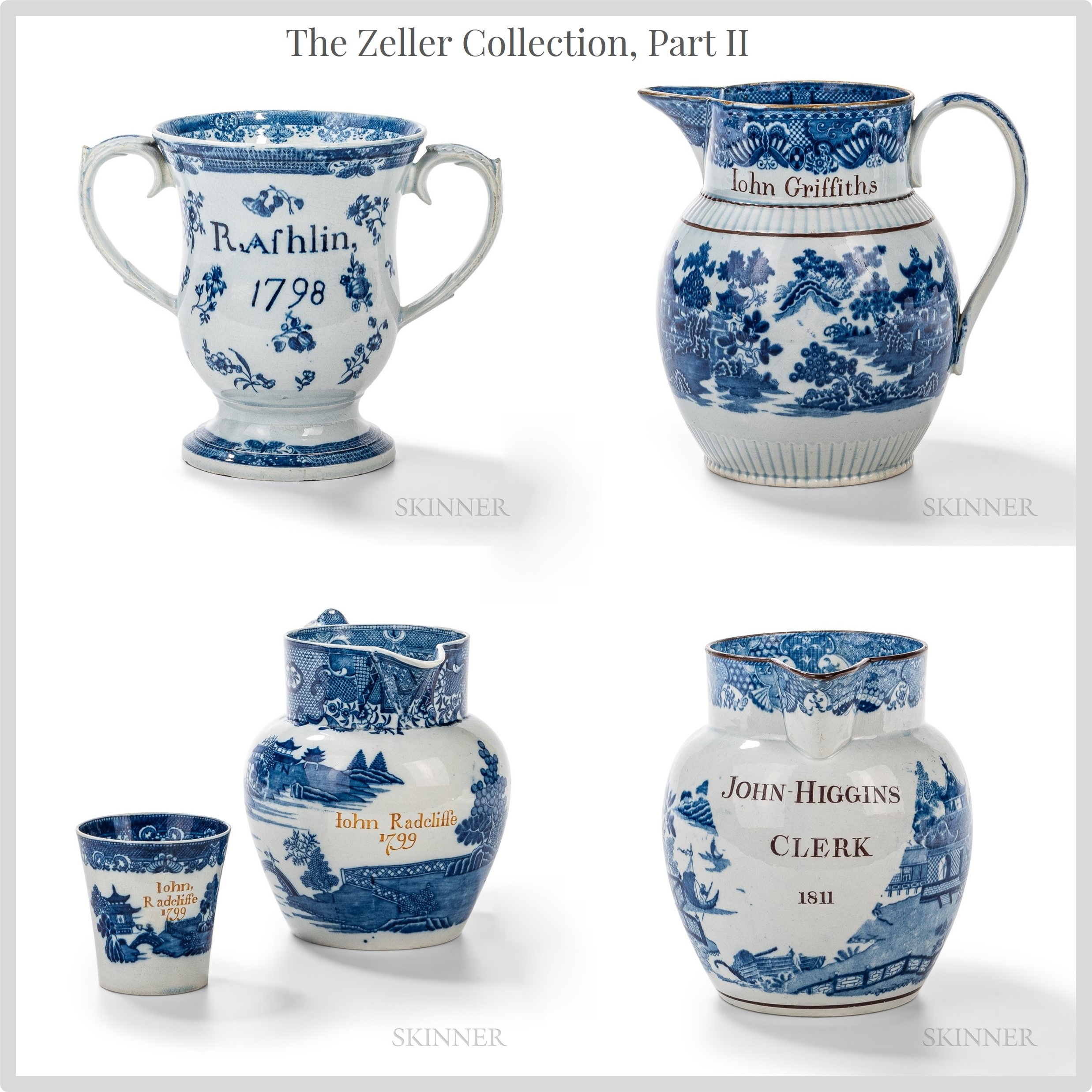 A new resource for researching printed pottery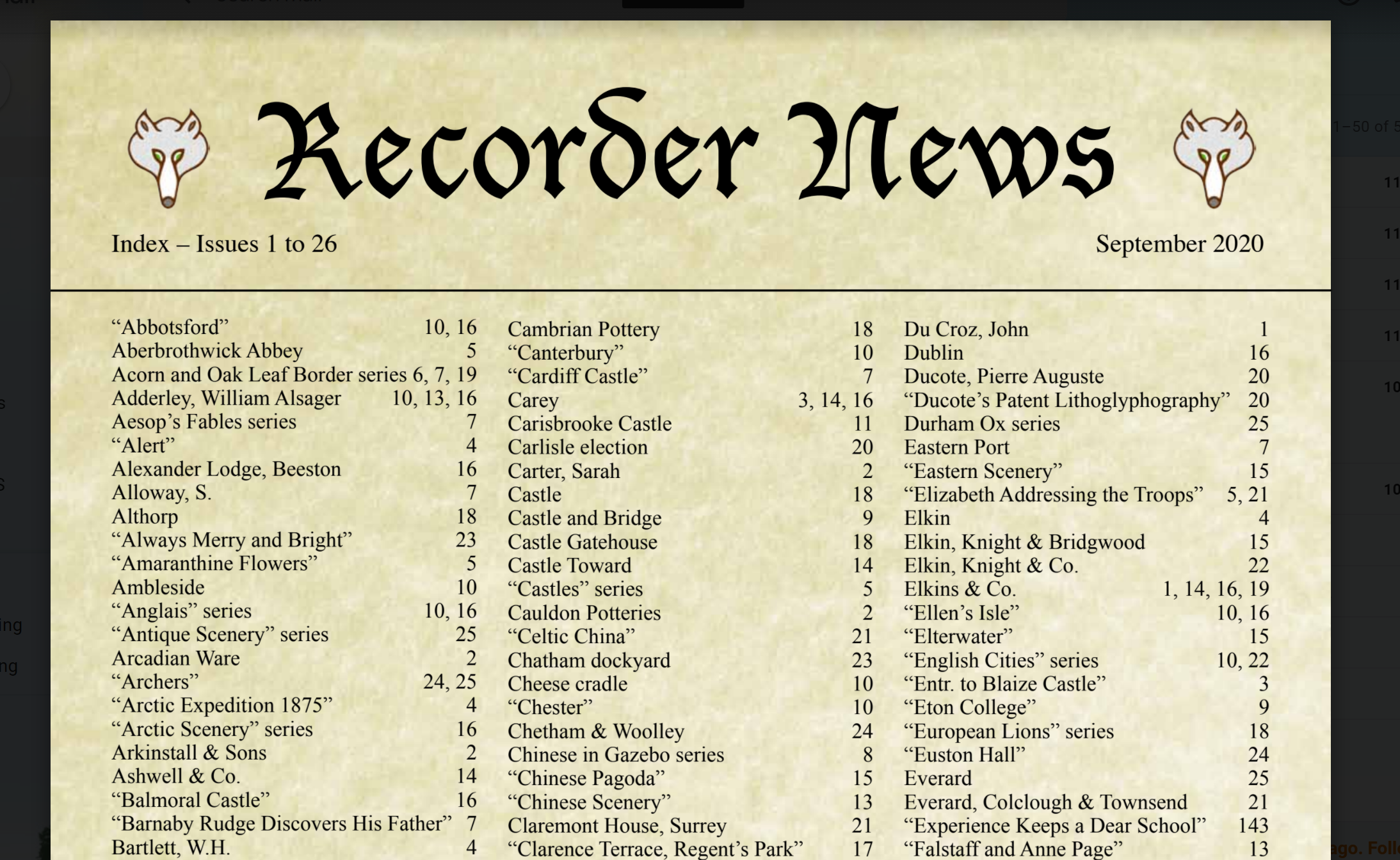 Recorder News Index
The President of FOB, Dick Henrywood, has just issued a very helpful index to the first 26 issues of his Recorder News.  You can find a copy on his website along with all the copies of  Recorder News – click here
How was underglaze printing done in Staffordshire?
Check out this video clip
Want more?