Love printed pottery?
Interested in patterns, potters,
shapes  & colours?

Welcome to Friends of Blue

Join us

Friends of blue was formed over 40 years ago and offers an opportunity for beginners and experts alike to share their interest in printed pottery. We are always delighted to welcome new members to the group.
Want to know who made what, when, where, why and how? Friends of Blue Bulletins are full of information, illustrations, and  questions, and answers. Join us and start getting your Friends of Blue Bulletin today.
Do you want to know more about transfer printed pottery? Come to our meetings, hear about the potters, see how printing is done, meet other collectors and have a chance to add to your collection. 
Bulletin Binders are back in stock
The FOB binders are sturdy and long lasting and hold the Bulletins in place by spring-loaded, bonded nylon cords which not only allow easy reference but can be stretched sufficiently to facilitate the insertion or removal of copies.
Order you binders
here
NEW SEARCHABLE DATABASE OF FOB BULLETINS
A new benefit of membership 
Members can contact the webmaster to request login credentials to access a searchable database of
all FOB Bulletins
Not a member?
It's easy to join and pay online -click here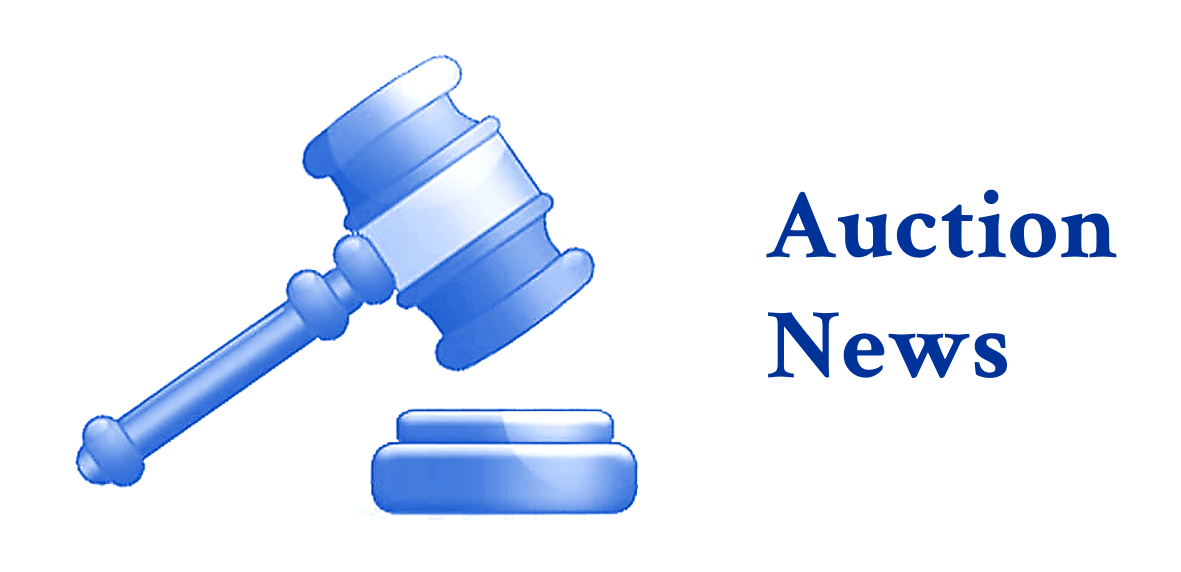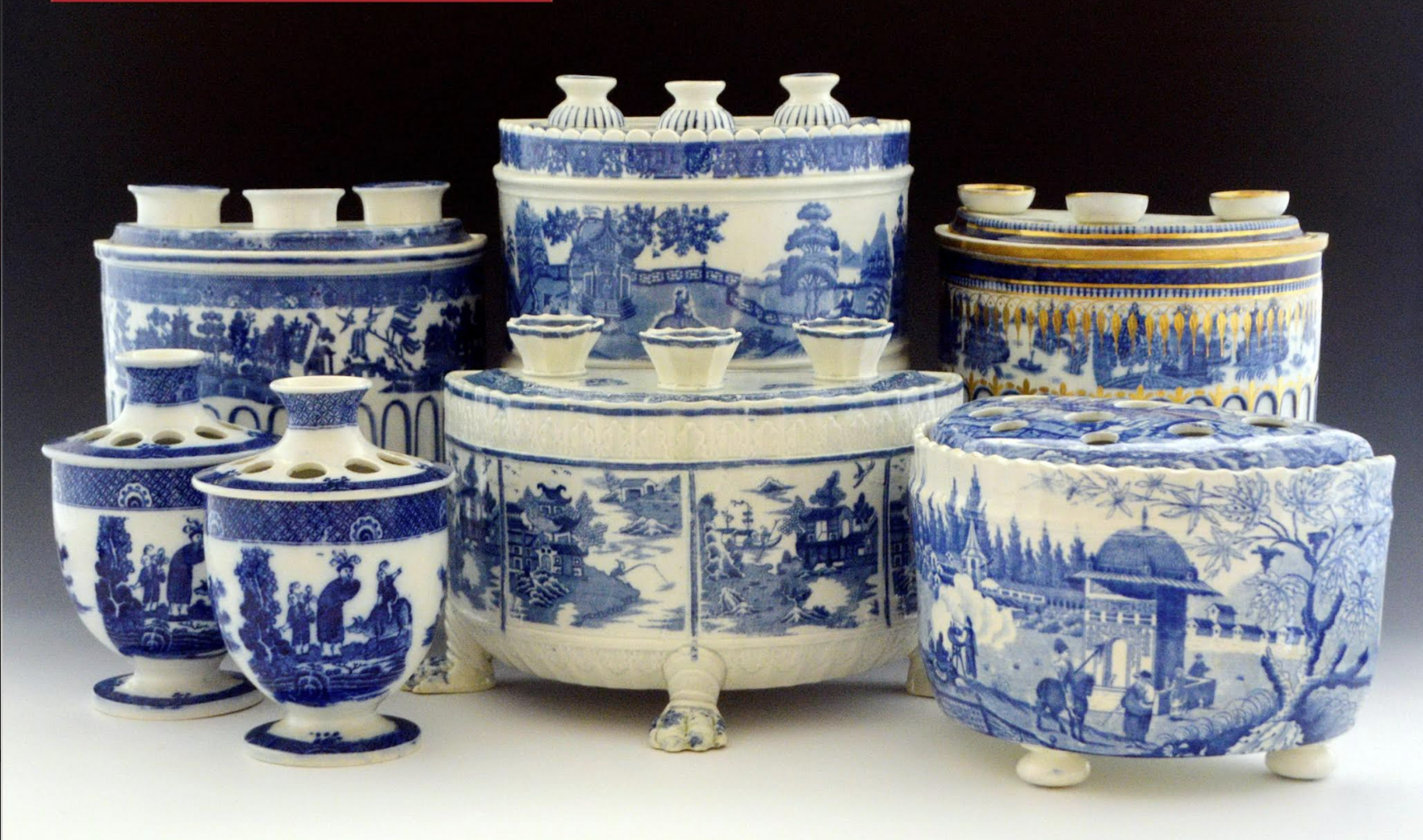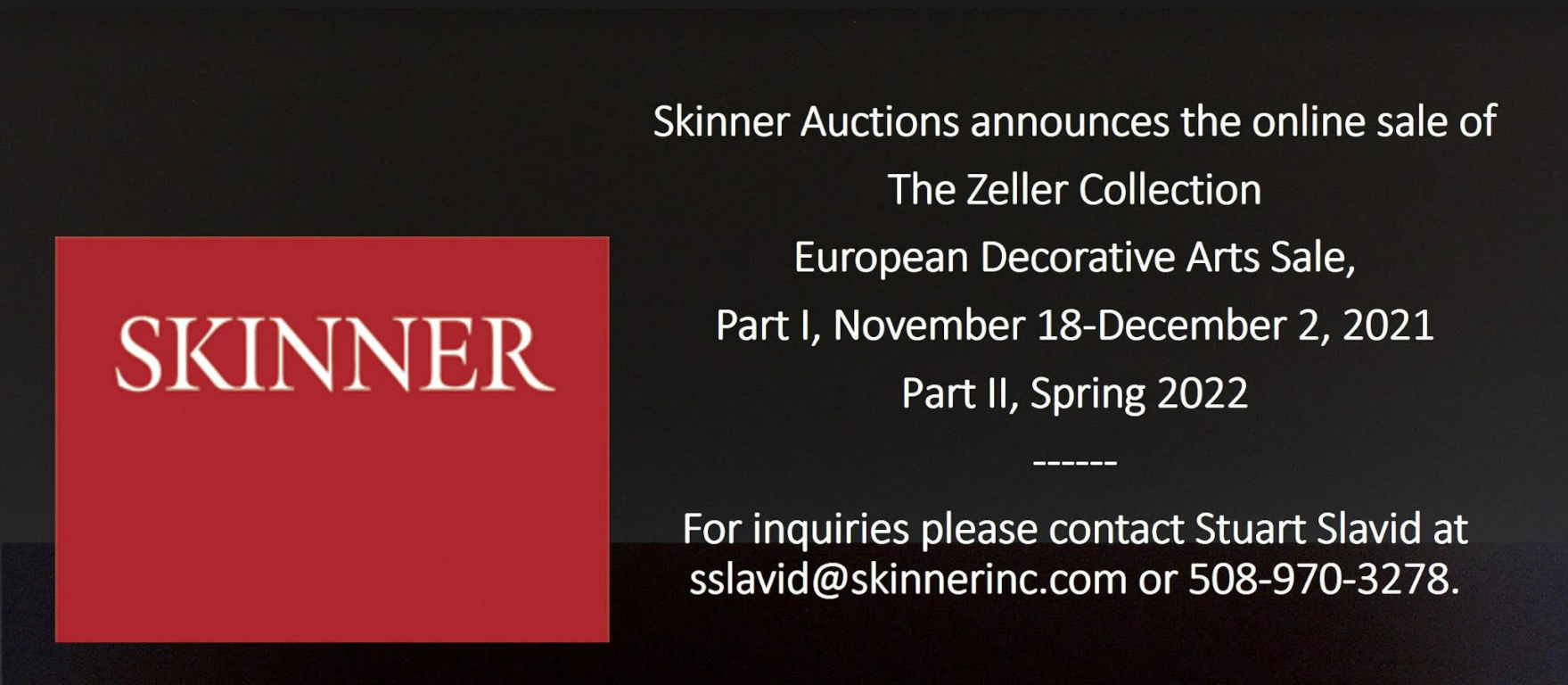 We will link the online catalue as soon as it is available, in the meantime you will find Skinner here.
If you know of any upcoming auctions that would be of interest to FOB members, please let us know.
A new resource for researching printed pottery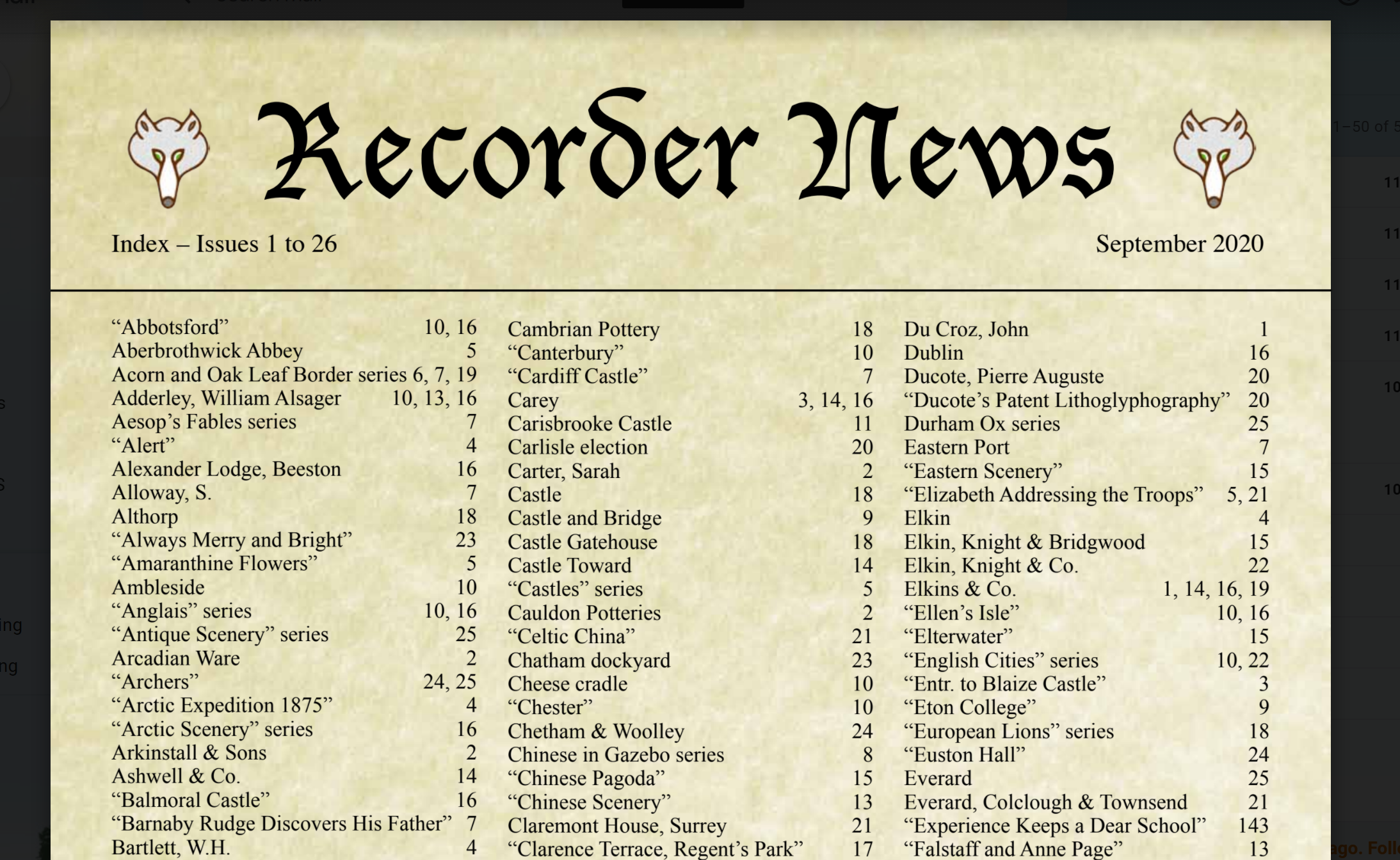 Recorder News Index
The President of FOB, Dick Henrywood, has just issued a very helpful index to the first 26 issues of his Recorder News.  You can find a copy on his website along with all the copies of  Recorder News – click here
How was underglaze printing done in Staffordshire?
Check out this video clip
Want more?